This is Secret Place Berlin,
Where we explore the sometimes hidden and not so well known histories about Berlin, Germany.

Available on Apple Podcasts and Spotify

Support us on Patreon

Join the community of Secret Place Berlin seekers on instagram


Episode 1 - The Futuro House
An intergalactic journey through Berlin's future dreams of the past in the first ever podcast release under Secret Place Berlin. We explore a 1960's pre-fabricated home intended for use on vacations, and its gradual decline then transformation into a worldwide phenomenon and cult design classic. Fewer than 100 Futuro's were build and shipped around the world, Berlin received Futuro House #13.
For this episode we explore Berlin's Futuro #13; its arrival, complacence in GDR's Spreepark, dystopian decline and where it is today... this is the story about the Futuro House.
SHOW NOTES:
Quotes for this episode have been referenced from
thefuturohouse.com/
a online destination for more info about Berlin's Futuro #13 and various other Futuro's stationed around the world. They are a group of collectors and admirers of all things Futuro. For info specifically about Futuro #13 please check out their website at
futuro13.de/
Read more about Futuro #13 and Futuros worldwide in an interview conducted with Secret Place Berlin by
The Society For Gentlemen Explorers
Music by Hyperia:
Hyperia
with sounds clips by Raymond Scott
Illustration & Image copyright Lacy Barry 2020, returning from outter space!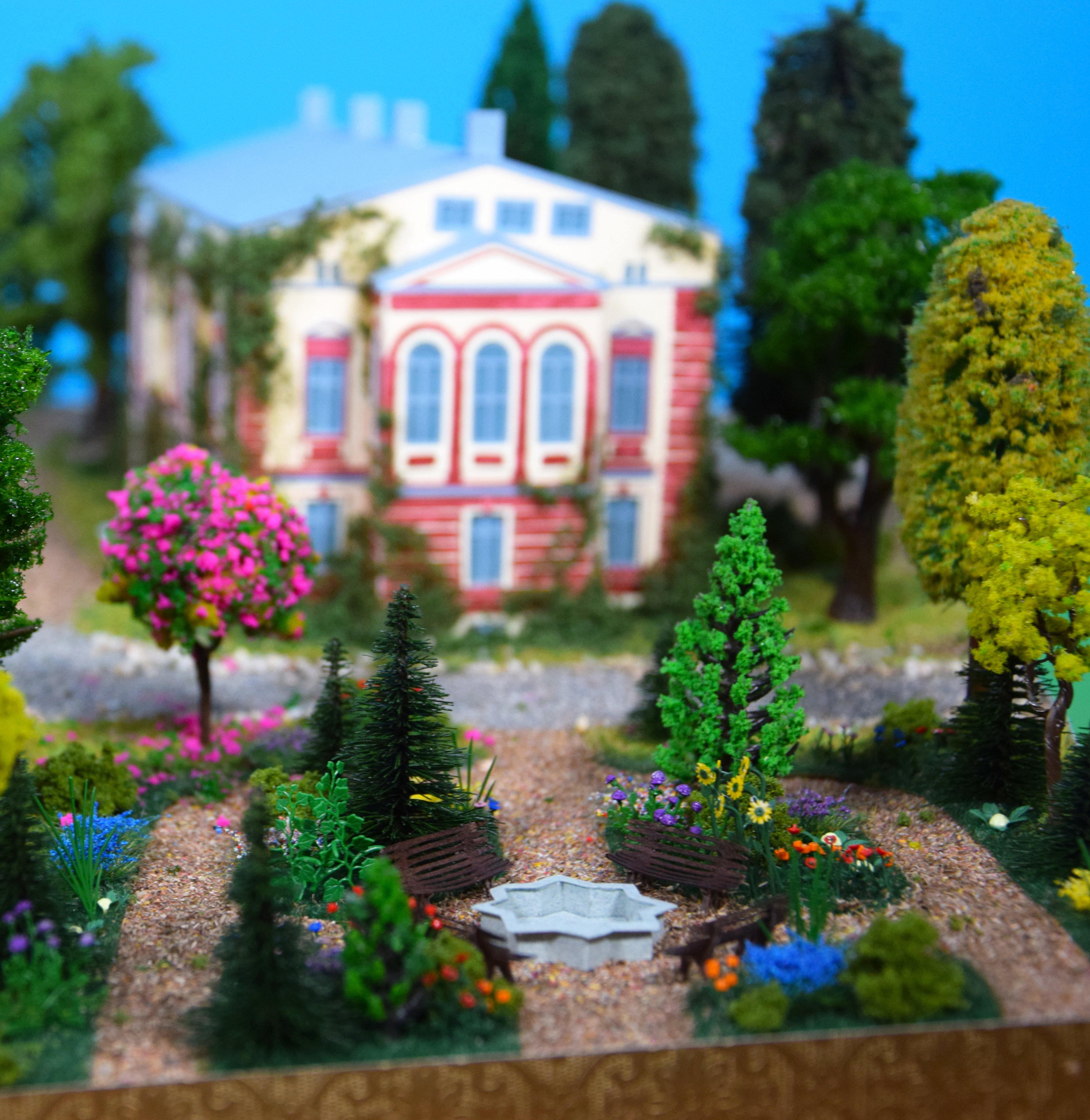 Episode 2 - Späth'sche Baumschulen
In this episode we discover the history of a plant nursery that has survived multitudes of wars and seen Berlin go from Kaiser ruled Prussia to the capital of Federal Republic of Germany. Let us dive into the story of Späth'sche Baumschulen; the 300 year old plant nursery and eventual Tree School that uprooted thrice in 7 generations.
SHOW NOTES:
Information and quotes for this episode have been sourced and translated from the Nursery's website
www.spaethsche-baumschulen.de/
Berlin based blog
www.xn--kpenicker-strasse-zzb.de/
and of course Wikipedia.
Music by
Hyperia
in collaboration with various birds
Illustration & Image copyright Lacy Barry 2020 , picking apples.


Let's revisit the not so distant past when the fall of the Berlin wall was not even a decade old and computer gaming was witnessing it's first and second generation of devoted players. Come with Secret Place Berlin as we put our gaming faces on and step into a digital cyberspace at the Computerspielemuseum …or Computer Games Museum auf English. From Joysticks to Avatars, we play tennis without leaving the couch, battle 8-bit villains and drive like maniacs over unchartered CGI landscapes.
SHOW NOTES:
The first exhibition that set the Computerspielemuseum, in motion; Pong Mythos https://
www.youtube.com/watch?v=F4nwzxmr0Qg
As Promised , the Magnavox Odessey Ad link: https://
www.youtube.com/watch?v=jLGBtkKPj2U
See current exhibitions, hours and admission prices at https://
www.computerspielemuseum.de/
Music by
Hyperia
in cyberspace
Episode 3 – Computerspielemuseum
Illustration & Image copyright Lacy Barry 2020 , playing until level 100.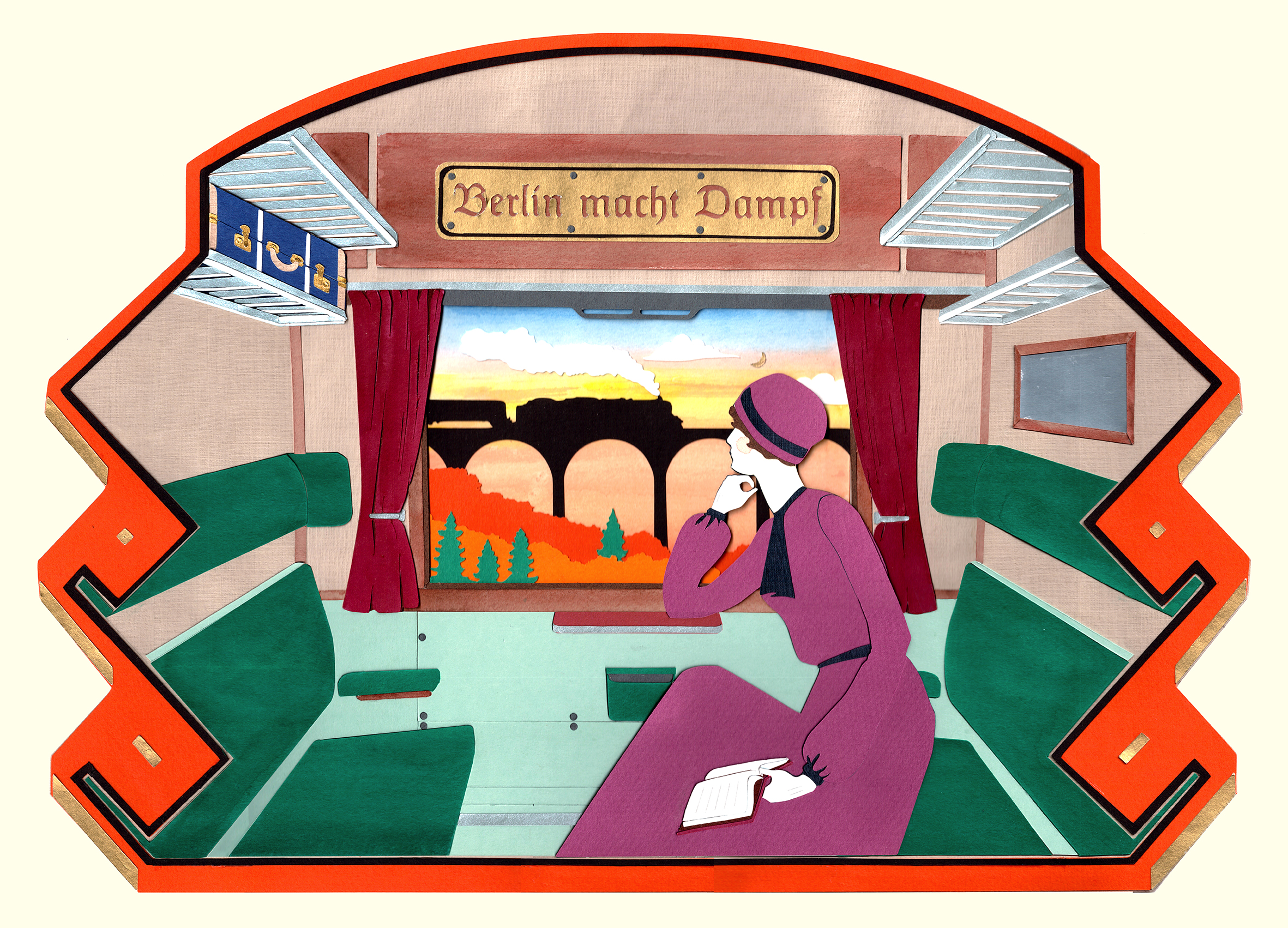 Climb aboard an old steam train and allow yourself to be transported back to the era of the Weimar Republic… when Marlene Dietrich dominated the silver screen, Mimi Thoma sang soothing ballads at late night cabarets, and Kurt Widmann & his Orchestra performed regular radio scores to the tune of a bustling booming Berlin up to the early eruptions of WW2.
Berlin macht Dampf
takes us there, as our host Lacy Barry recounts experiencing one of their vintage steam engines unexpectedly, in a real life account, for the very first time.
SHOW NOTES:
For the most impressive vintage train excursions Berlin has to offer, go to
https://www.berlin-macht-dampf.com/
For more Secret Place Berlin, follow and listen to a playlist curated to the theme of
SPB Episode 4
– Steam Engines of Berlin.
Warmest Thanks to Oliver Carter Wakefield of Hot Club Du Monde radio show for suggesting some of the best German music of the 1920s-1940s for this playlist. Listen to his radio show at: https://
www.mixcloud.com/discover/hot-club-du-monde/
Special Thanks to
Radio Spätkauf
for mentioning SPB in their last episode. Hosts, Joel Dullroy, Maisie Hitchcock, Jöran Mandik and Daniel Stern share 'Berlin News in English' in a wonderfully conversational and humorous way.
Listen on Apple Podcasts and RadioEins.
Music by
Hyperia
in cyberspace enroute in the 1st class passenger carriage.
Episode 4 – Steam Engines of Berlin
Story, Illustration & Image copyright Lacy Barry 2020
in the engine control room.
Halloween Sepcial Episode!! – The Mysterious Graverobbers of Stahnsdorf Cemetery
Happy Halloween Episode! Join us as we recount a spooky happening at Stahnsdorf Cemetery involving a story about corpse of the late filmmaker
Frederick W. Murnau
, known for the famed vampire cult classic 'Nosferatu' and the unexpected guest who revealed that story.
SHOW NOTES:
For more Secret Place Berlin, follow and listen to a playlist curated to the theme of SPB HALLOWEEN SPECIAL EPISODE– Grave Robbers of Stahnsdorf Cemetery:
spotify:user:1261720013:playlist:46G4mOqmK2QVDtQ2g2VPGO
Follow us on Instagram @
secretplaceberlin
& Facebook at Secret Place Berlin
Music by
Rossano Snel
, @rossanofrombrazil haunting the pipe organ.
Illustration crafted by this month's guest artist and vampire Daniel Schnatterer. @daniel.schnatterer
If you'd like to be featured as a guest artist for one of Secret Place Berlin's episode get in touch at
info@lacybarry.com
with a link to a portfolio of your work.
Story & Narration copyright Lacy Barry 2020, tip-toeing through the pumpkin patch.

Episode 5 – Watch Towers of Berlin
Looking out from the top level of an East German watch tower, the scene looks very different from the one over 30 years ago when the Berlin wall was still in place. I imagined giant slabs of erect concrete to my right and left, barbed wire from the middle along with various barricades and dangers placed along a long grave track. If this was then, my job would have been to be aware of trespassers and escapees and my duty to arrest or shoot if necessary… even if those escaping were a friend or relative. But the scene is very different now, the tower is surrounded not with walls and gravel but rather a park, busy leisure seekers and rustling traffic, as though this tower was never intended as a pillar of threat, just a park fixture like any tree or shrub. Instead of wearing uniform, I am in my chosen clothing, surrounded not by other soldiers and artillery, but art, books, and sunlight… Welcome to The Watch.
SHOW NOTES:
To discover more about The Watch, exhibitions, opening times and residencies, please go to:
https://thewatch-berlin.org/
and visit them on instagram at @resdency.wachturm
Follow us on Instagram @secretplaceberlin
Music by
Rossano Snel
@rossanofrombrazil, haunting the piano keys of the former GDR.
Podcast mentions:
Allison Sommers
artwork
Story, Narration, Illustration & Image copyright Lacy Barry 2020, on look-out duty.