THE PENROSE
NEW YORK GASTROPUB

Interior Design
Opening date: June 20th 2012 ( first day of summer)
An Irish Bar & Restaurant decorated in the upper east side of Manhattan, New York City. With the distinct characteristic of gastropub inspirations in mind, the owners old train car design ambitions & a correlation with four other sister bars ( The Wren, Wilfie & Nel, Sweet Afton & Bua) I was able to create a place setting
reminiscent of the early century post industrial revolution. Haunting vintage portraits, old machinery, weathered wood furniture, gold leaf, tiny white tiles, aged leather & course toile print fabrics, tarnished brass, delicate glass, hand-painted signs, hints of cotton plant, wheat & lavender stock the bar is like sitting within a decorated set itself.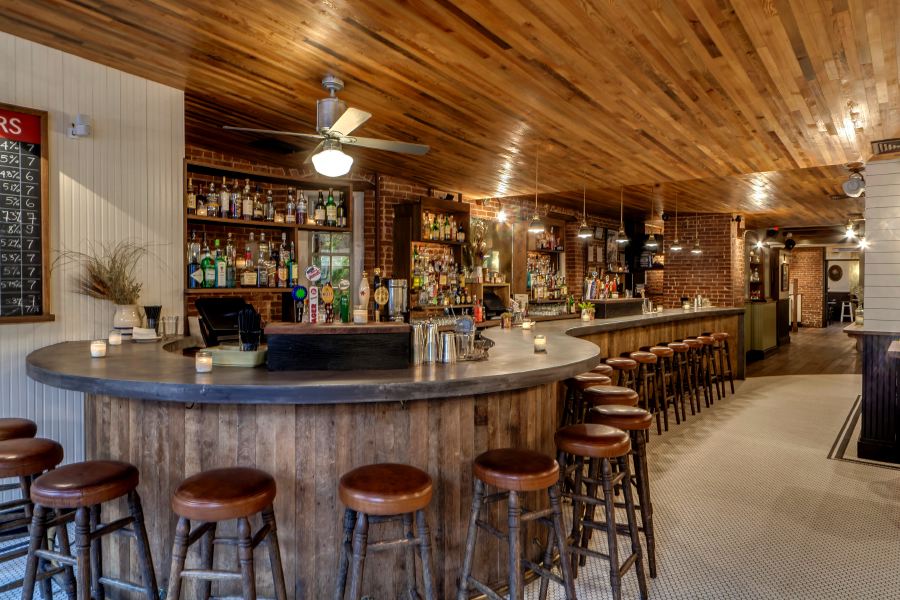 Furniture, lighting & accessories mostly old vintage found all over New York state & USA, custom made curtains, pillows, upholstery, concrete bar, tables, tile work, signage, salvaged boards interior for bar, walls, ceiling & floors, custom designed plant arrangements & windows.
Opened on 2nd avenue between 82nd & 83rd in New York City, the bar name resembles a train station in Cork, Ireland. Train inspirations also relevant to the new subway station opening directly in front of the Penrose location in the UES.


https://www.penrosebar.com/
Thanks to Ruairi Curtin, Mike, Moe, Carrie & the whole Penrose team who allowed this to happen!

Photos courtesy of Urban Daddy www.urbandaddy.com & https://daily.liftluxe.com/

Here's a little peak how The Penrose was decorated over the Festive Season:
Garlands, wreaths, evergreens, silk bows & foiled gold decked the halls and booths. Fresh pine, holly & spearmint complimented the hot steaming cider with a cinnamon stick served daily during the season. Then a combination of miniatures made from holiday relics, folded paper & tiny trees that lit up in a few bell jars... a holiday setting made to take one back to ye olde cozy comforts of the traditional season.


Year of Production 2012