THE BONNIE
NEW YORK GASTROPUB
Interior Design
Opening date: October 22nd, 2014
Sister bar of the
The Penrose
,
The Bonnie
is the second Irish Bar & Restaurant I was able to fully exude loving decoration within the capacity of the owners gastropub preferences. The Bonnie is of similar caliber, 'Bonnie' meaning
beautiful
in sing-song irish poems this location took on more feminine characteristics. Inspired by historical Victorian aesthetics such as long brocade draperies on equally long windows & doors, full-bloomed ferns, wire bird cages, taxidermies, bell jars containing little theatrical scenes, more greenery, portraits of landscapes, elegant women and horticulture diagrams. Without being void of the warm, inviting atmosphere of the family of bars prior, a balance of grandeur and homegrown comfort were intrinsic to forming the visual soul of The Bonnie. More magic still yet to come, backyard garden set to open in Spring 2015.
Named one of
New York's Best New Bars
and one of the 13 most beautiful bars in New York for
Thrillist.com
and in 2022 made its way into the New York Hall of Fame.
Located at 29-12 23rd Avenue in Astoria, New York, last stop on the N & Q subway line.
Custom & original furniture & lighting; imported brass chandeliers from Ireland. Bird cages, bell jars and other accessories mostly old vintage and salvaged goods found locally, all over New York state & USA, custom made curtains, upholstery, hand-painted signage, antique books repurposed from the Boardwalk Empire film set, custom designed plant arrangements by Mike Di Tota & Warden case miniature scenes by Lacy Barry.
http://thebonnie.com/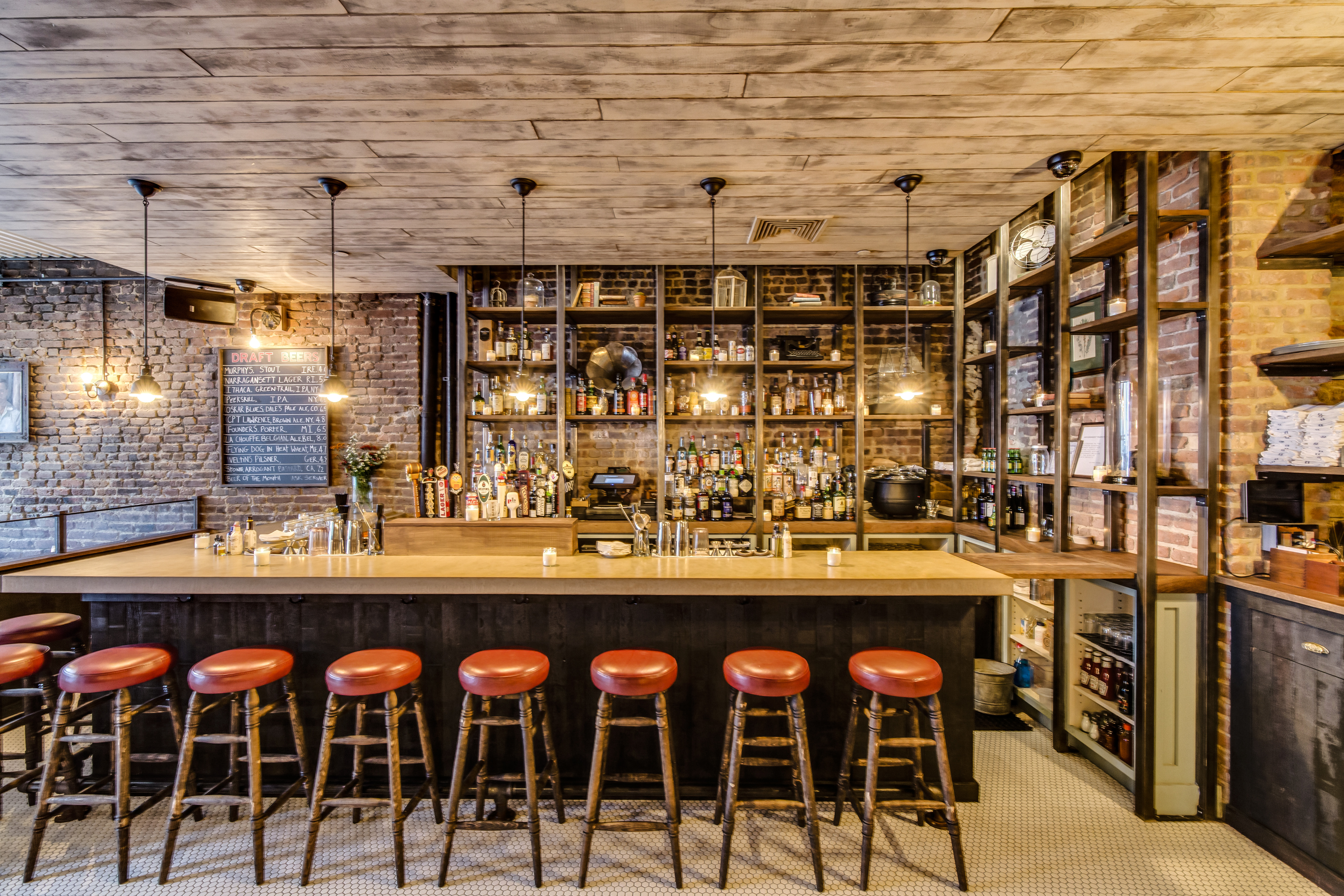 Thanks to Ruairi Curtin, Mike Krawiec, Mike, Moe, Greg, Shawn, Carrie & the Bonnie crew.

Photos courtesy of The Bonnie


Year of Production 2014